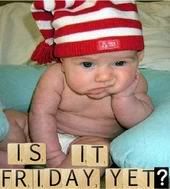 Well this meant to be the year of the water Dragon, for me I think it will be the year of the Health Dragon.
There was no blog yesterday because I was back to the surgeons to find out the results of the MRI. What was the results , he wants to do "minor" surgery to remove calcification and perhaps shave one of my shoulder bones. Don't ask me what the bones name is it is the one that goes over the top of the shoulder joint.
Now he says that it will be only key hole surgery and I will only be in hospital for the day or at the most overnight. Now this doesn't worry me, what does when he says finding the calcification will be like " finding a Teddy in a doona".
Now as he has not only X-rays but an MRI that shows were he needs to go his comment is a bit of a concern.
I don't now when the surgery will be as he is going on holidays and won't be back till mid February, also the TAC have to give permission .
So as you can see, I am only in the fourth week of this year and I have had to have two teeth removed , one of which had an abscess, now I am looking towards surgery.
Now on a lighter note I have managed to finish four of the 200+ blocks for the Dear Jane quilt. I will iron them and post photos tomorrow. So till then Happy Chinese New Year.