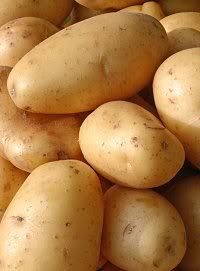 Well painting progress in Miss Fishes room, the ceiling is done and the first coat is on all the walls. Slow but steady is the way the room is being done.
I did manage to cook a meal last night, it was corn beef with mustard sauce in the slow cooker.
Corn Beef with Mustard Sauce
1 2kg piece corn beef, peeled potatoes and carrots, enough for your diners
Mustard Sauce - 2 tbsps butter, 3 tbsps plain flour, 1 tbsp prepared mustard I used Dijon, salt & pepper, 2 - 3 cups cooking liquid
I cooked the corn beef in a slow cooker on high for 5 1/2 hours.
Rinse your corn beef and place in the slower cooker cover with water but leave a 5cm gap at the top. Place on the lid and cook for 4 hours.
After 4 hours add the vegetables and cook for a further 1 1/2 hours.
Mustard Sauce - In a saucepan melt the butter add the flour and whisk over medium heat for 1 minute. Add mustard, salt, pepper and 2 cups of cooking liquid. Whisk and bring to the boil, let simmer 1 - 2 minutes or until thickened. If to thick add more cooking liquid, whisk while simmering.
Remove the meat and slice lift out the vegetables using a slotted spoon, place onto the serving plate, pour over the mustard sauce.