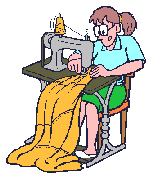 My plan for today was to tidy my sewing room, which looks like a fabric breathing dragon had hit it.
Since we found out about about our Grandaughter my sewing room has been taken over by pieces of fabric and cut out waiting to be sewn nappies and bunny rugs.
Trying to work or even find anything has become impossible. So this morning I made the decision that I needed to have a good tidy up.
So I have finished binding 3 baby blankets and finished - with a great big sigh I admit - the number 2 nappy bag.
So my rest time is over and I need to get back to my tidying otherwise if I sit for too long I won't start again.
So till tomorrow , may the force be with you.